This June we're celebrating Pride as well as Immigrant Heritage month with a spectrum of titles from picture books to young adult novels, plus some danger and intrigue in our adult fiction and recommendations movie!
Young Children (up to 2nd Grade)
Twas the night before pride


by Joanna McClintick; Illustrated by Juana Medina
This joyful picture-book homage to a day of community and inclusion—and to the joys of anticipation—is also a comprehensive history. With bright, buoyant illustrations and lyrical, age-appropriate rhyme modeled on "'Twas the Night Before Christmas," it tackles difficult content such as the Stonewall Riots and the AIDS marches. On the night before Pride, families everywhere are preparing to partake. As one family packs snacks and makes signs, an older sibling shares the importance of the march with the newest member of the family. Reflecting on the day, the siblings agree that the best thing about Pride is getting to be yourself.
Older Children (3rd Grade to 6th Grade)
In The Spirit of a Dream: 13 Stories of American Immigrants of Color


by Aida Salazar
This encouragement, free verse, poetry collection written by Salazar and illustrated by 13 artists unites the stories of 13 immigrants of color who have made important contributions to American society. Framing poems serve as introduction and conclusion to biographies that cover figures with accomplishments in sports, music, literature, STEM, politics, and more, such as Alejandro Albor, paralympic medalist from Mexico; David Tran from Vietnam, inventor of Sriracha; Edwidge Danticat, writer from Haiti. Each figure is presented in a distinctive, varied style as Salazar shares their challenges and successes, casting their achievements as acts of resistance as much as resilience. Back matter includes extended biographies, an anthologist note by Chau, and an author's note by Salazar.
Teen Fiction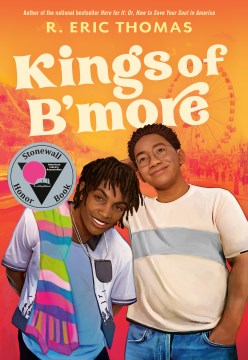 Kings of B'more


by R. Eric Thomas
Two Black queer best friends face their last day together with an epic journey through Baltimore in this magnetic YA debut by bestselling author of Here for It R. Eric Thomas. With junior year starting in the fall, Harrison feels like he's on the precipice of, well, everything. Standardized testing, college, and the terrifying unknowns and looming pressures of adulthood after that, it's like the future wants to eat him alive. Which is why Harrison is grateful that he and his best friend, Linus, will face these things together. But at the end of a shift at their summer job, Linus invites Harrison to their special spot overlooking the city to deliver devastating news: He's moving out of state at the end of the week. To keep from completely losing it, and partially inspired by a cheesy movie-night pick by his Dad, Harrison plans a send-off ̉ la Ferris Bueller's Day Off that's worthy of his favorite person. If they won't be having all the life-expanding experiences they thought they would, Harrison will squeeze them all into their last day together. They end up on a mini road trip, their first Pride, and a rooftop dance party, all while keeping their respective parents, who track them on a family location app, off their trail. Harrison and Linus make a pact to do all the things, big and small, they've been too scared to do. But nothing feels scarier than saying goodbye to someone you love.
Adult Fiction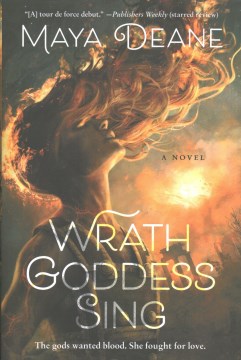 Wrath Goddess Sing


by Maya Deane
Achilles has fled her home and her vicious Myrmidon clan to live as a woman with the kallai, the transgender priestesses of Great Mother Aphrodite. When Odysseus comes to recruit the "prince" Achilles for a war against the Hittites, she prepares to die rather than fight as a man. However, her divine mother, Athena, intervenes, transforming her body into the woman's body she always longed for, and promises her everything: glory, power, fame, victory in war, and, most importantly, a child born of her own body. Reunited with her beloved cousin, Patroklos, and his brilliant wife, the sorceress Meryapi, Achilles sets out to war with a vengeance.
But the gods — a dysfunctional family of abusive immortals that have glutted on human sacrifices for centuries — have woven ancient schemes more blood-soaked and nightmarish than Achilles can imagine. At the center of it all is the cruel, immortal Helen, who sees Achilles as a worthy enemy after millennia of ennui and emptiness. In love with her newfound nemesis, Helen sets out to destroy everything and everyone Achilles cherishes, seeking a battle to the death. An innovative spin on a familiar tale, this is the Trojan War unlike anything ever told, and an Achilles whose vulnerability is revealed by the people she chooses to fight… and chooses to trust.
Adult Nonfiction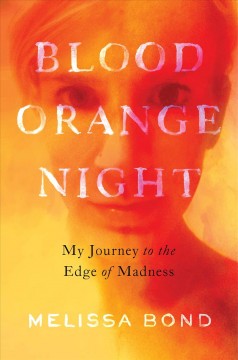 Blood Orange Night: My Journey to the Edge of Madness


by Melissa Bond
A harrowing memoir about a class of drugs as dangerous as opioids. Making her book debut, journalist and poet Bond, a blogger for Mad in America, recounts her unintended overuse of popularly prescribed benzodiazepine drugs, which led to addiction and a long, painful process of withdrawal.
DVDs and Blu-rays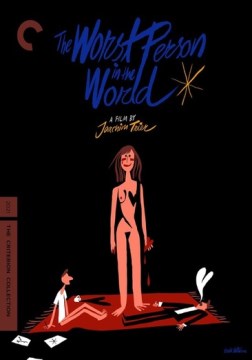 The Worst Person in the World

Director: Joachim Trier
Starring: Renate Reinsve, Anders Danielsen Lie, Maria Grazia Di Meo, Hans Olav Brenner, Mia McGovern Zaini
Julie, a young woman and medical student in Oslo, is having difficulty trying to figure out what she wants in life. She begins relationships with Aksel Willman, an older comic artist, and then Eivind, a local barista, who is also in a significant relationship. Julie spends the next few years of her life trying to figure out what she wants to be and who she wants to be with. Eventually, through some personal growth and some painful losses, she finds out the person she is meant to become and begin enjoying the life that she has while also remembering the life she lost.
---
You can find these new titles and many more great books, ebooks, audiobooks, movies, and music in our catalog and at a neighborhood library near you!