This July we are exploring summer treats going down the shore, world travel, escaping into sweet love stories, and possibly, battling our own clone! A little something for everyone in the following recommendations of new titles!
Young Children (up to 2nd Grade)
A Day for Sandcastles by JonArno Lawson; Illustrated by Qin Leng
A busload of beachgoers spills out onto the sand for a day of fun and frolic. Three siblings begin work on a castle, patting and shaping the sand as the sun arcs over the sky. Time and again, their progress is halted: a windswept hat topples their creation; a toddler ambles through it; the tide creeps close, and then too close. Meeting each demolition with fresh determination, the builders outdo themselves time and again, until the moment arrives to pile back into the bus for home. An authentic portrait of sibling cooperation—and glorious inspiration for creative people of all ages.
Older Children (3rd Grade to 6th Grade)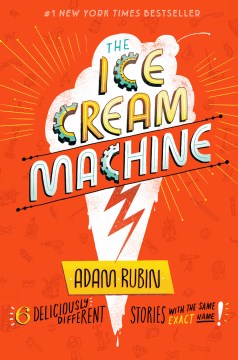 The Ice Cream Machine: 6 Wildly Different Stories With the Exact Same Name! by Adam Rubin
A boy and his robot nanny travel the globe in search of the world's tasiest treat. A girl and her sister compete in an ice cream eating contest–against an honest-to-goodness pig. A child prodigy invents a new way to create the freshest dessert ever. An evil ice cream seller terrorizes local kids. A sorcerer's assistant must conjure icy cream out of thin air for the king, or else; and the sole human subject stuck on a giant alien space lab, who longs for the taste of home.. So grab a cup or a cone, and watch out for brain freeze!
Teen Fiction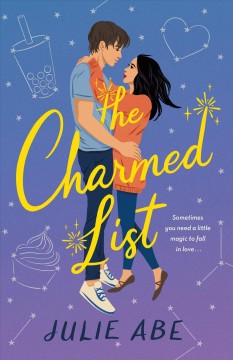 The Charmed List by Julie Abe
Sometimes you need a little magic to fall in love. Ellie Kobata has spent most of high school on the sides, keeping her art Instagram private and shying away from the world. She can't even tell her only friend, Lia, who she really is: Ellie is part of a secret magical community, and no one outside of it can know it exists. The only person Ellie could fully relate to was Jack Yasuda, her childhood friend who mysteriously started to snub her a few years ago. But before senior year, Ellie is ready to take some risks and have a life-changing summer, starting with her Anti-Wallflower List, thirteen items she's going to check off one by one. With this list, she hopes to finally come out of her shell; even though she can't share her full self with the world. But when number four on Ellie's list goes horribly wrong, revenge on Jack Yasuda, she's certain her summer is cursed. Instead of spending her summer with Lia, Ellie finds herself stuck in a car with Jack driving to a magical convention. But as Ellie and Jack travel down the coast of California, number thirteen on her list, fall in love, maybe happening without her realizing it. In The Charmed List, Julie Abe sweeps readers away to a secret magical world, complete with cupcakes and tea with added sparks of joy, and an enchanted cottage where you can dance under the stars.
Adult Fiction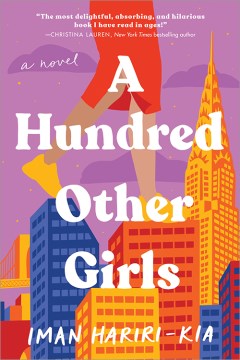 A Hundred Other Girls by Iman Hariri-Kia
How far would you go to keep the job a hundred other girls are ready to take?
Noora's life is a little off track. She's an aspiring writer and amateur blogger in New York – which is a nice way of saying that she tutors rich Upper East Side kids and is currently crashing on her sister's couch. But that's okay. Noora has Leila, who has always been her rock, and now she has another major influence to lean on: Vinyl magazine. The pages of Vinyl practically raised Noora, teaching her from how to properly insert a tampon to which political doctrine everything she subscribes to.
So when she lands a highly coveted job as assistant to Loretta James, Vinyl's iconic editor-in-chief, Noora can't believe her luck. Her only dream is to write for Vinyl, and now with her foot firmly at the door and the Loretta James as her mentor, Noora is finally on the right path… or so she thinks.
Loretta is an unhinged nightmare, insecure and desperate to remain relevant in an evolving media landscape she doesn't understand. Noora's phone buzzes constantly with Loretta's bizarre demands, particularly with tasks Loretta hopes will bad the success of Vinyl's wunderkind digital director Jade Aki. The reality of Noora's job is nothing like she expected, and a misguided crush on the hot IT guy only threatens to complicate things even more. But as Loretta and the old-school print team enter into a turf war with Jade and the woke-for-the-wrong-reasons digital team, Noora soon finds herself caught in the middle. And with her dream job on the line, she'll need to either choose a side or form her own.
Clever, incisive, and thoroughly fun, A Hundred Other Girls is an insider's take on the changing media industry, an ode to sisterhood, and a profound exploration of what it means to chase your dreams.
Adult Nonfiction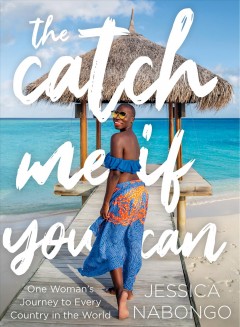 The Catch Me If You Can: One Woman's Journey to Every Country in the World by Jessica Nabongo
In this inspiring travelogue, celebrated traveler and photographer Jessica Nabongo-the first Black woman on record to visit all 195 countries in the world-shares her journey around the globe with fascinating stories of adventure, culture, travel musts, and human connections.
DVDs and Blu-rays
Dual
Director: Riley Stearns
Starring: Karen Gillan, Aaron Paul, Theo James, Beulah Koale, Elina Jackson, Maija Paunio, Rea Lest, June Hyde, Kristofer Gummerus, Nico Siekkinen
Sarah has received horrifying news: She is going to die from a terminal illness. Thankfully, she can help her family, friends and others cope with the loss by opting for a cloning procedure. Her clone will live her life after she dies. Sarah then receives the news that she has made a sudden and miraculous recovery from the illness. A law exists that prevents her and her clone from living out full lives at the same time. Her attempts to have her clone decommissioned fail and lead to a court-mandated duel to the death. Sarah seeks out help with preparing her body for the fight and meets a trainer named Trent. As her clone takes over more and more of her life while waiting for the duel, Sarah discovers that maybe her previous life isn't the one she should be fighting to experience.
---
You can find these new titles and many more great books, ebooks, audiobooks, movies, and music in our catalog and at a neighborhood library near you!